Captain's Responsibilities – Goalie Pool List – Team Jersey Colors – Referee Critique – Rinks – USA Hockey Rulebook
2022 Summer Px Hockey League
Starts May 5th!
*Teams still in 2021 WINTER LEAGUE PLAYOFFS will start SUMMER PxHL in JUNE*
12 Game Regular Season
• 13+ Skill divisions
• All teams enter single elimination playoffs
• Player of the Month & Division Championship Awards
• Live online team and player statistics via Pointstreak.com
• Assigned nights per division, schedules reasonably accommodated
• USA Hockey sanctioned competition
• PxHL Player Photo ID's provided
• Overtime & Shoot Out for all tie games
Competition Committee
• Monthly PxHL's Captain's Competition Committee Meetings
• Division alignment after 4 games
• Weekly emails to captains and co-captains
• High Level Officiating & Player Discipline Committee
Member Benefits & Discounts
• Independent Health Association (Flex Fit $ for Hockey Fitness)
• Dent Neurologic Institute referrals
• Custom Team Gear & Apparel
• 500 Game Club Awards
• Dick's Sporting Goods Shop Day & Year-Round Discounts
• Complete invoicing and customer service
Payment Format:
• Team Cost $3,500
• Initial Deposit: $500 due ASAP
• Payment Due: $1,500 due June 1st
• Payment Due: $1,500 due July 1st
Teams pay:
• Referees: $45 per game, regular and post season
• Scorekeepers: $12 per team per game, regular and post season

Deposits Now Being Accepted – Visa, MasterCard, Discover, Check. (Credit Card Payments accepted online, credit Card Authorization Forms can be found online with link on the top right).
All players and teams insured by: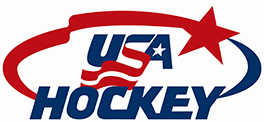 For questions regarding league info please contact: customerservice@performaxsports.com
Mail Information:
Performax Sports
P.O. Box 14
Orchard Park, NY 14127
Sponsored by:
2022 Summer Px Hockey League
2021 Summer Px Hockey League: Elite Division